KXL Dialog Box Creator is a software that will enable you to create dialog box code for the KXL language via a graphical interface. With the intuitive, WYSIWYG (what you see is what you get)  interface you will be on your way quickly to complete your project.
Here is a screen shot of the KXL Dialog Box Creator interface with a project on the screen:

Here is a picture of this dialog being executed as a KXL inside Keycreator™: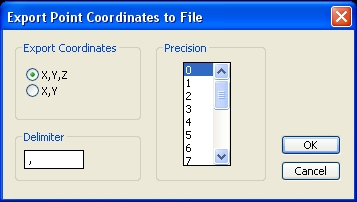 As you look at the result above, creating dialog box code is a simple as 1 2 3.
With the KXL Dialog Box Creator you can
Quickly add controls
Manipulate controls by editing or moving them around
Save the current layout for later continuation
Save your "WYSIWYG" dialog box as KXL code
Save lots of time
Take a look at the code saved for the above example.
KXL Dialog Box Creator may be purchased for $49.95
Download the trial version KXL Dialog Box Creator, which allows 5 times to save the KXL code.

If you need multiple seats of this software or have other questions or requests regarding this software, feel free to contact me.